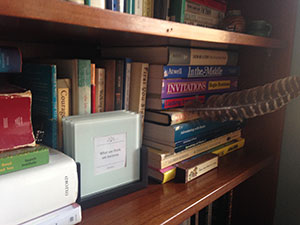 "A word after a word after a word is power."
If you are a young writer (16 or under) and interested in "writing for the real world," here are contests and resources that encourage you to do so! Good luck!
Of course, many of these resources are useful no matter what your age is. Do you have others to share?
CONTESTS
Be a Stone Soup Magazine contributor.
Scholastic Art and Writing Awards. This prestigious contest was begun in 1923 and has had such notable people as Sylvia Plath, Robert Redford, Joyce Carol Oates and Truman Capote amongst its winners. Grades 7-12.
Time for Kids (TFK Kid Reporter) magazine. Age 13 or younger.
PBS Kids Writers Contest. Grades K-3.
The Betty Award for ages 8-12 (in honor of a mother who encouraged reading) with spring and fall writing contest with cash prizes of $100, $200, $300.
Writing Contests for Kids, with tips on how to win a writing contest.
Kids Love Comics contest (Are You the Future of Comics?) (January 2016)
WRITING RESOURCES FOR ADULTS
A list of favorite resources for writers honing their craft and writing for publication follows:
This blog—literary agent Rachelle Gardner's "How To Get Published"—offers excellent advice and additional resources for aspiring writers.
Literary Rambles is my favorite source of extensive info on literary agents with its comprehensive profiles.
Jane Friedman writes a how-to blog related to getting published.
You can find 27 contests here (with no cash required from entrants).
Writer Unboxed. Writers weigh in with insightful essays about elements of craft and the writing life on this blog, with many of the contributors, fans of writing guru and literary agent, Donald Maass.

Another blog—Brain Pickings—offers marvelous reflections about literature and writers to inspire.
Writers Digest is a go-to magazine for all writers.
The Horn Book Magazine is a wonderful resource for children's and YA writers, librarians, and educators about new books, authors and illustrators, awards, and what's happening in the field.
Bookology is also a great online resource about people and published work in the field of children's literature.